SYMPOSIA TICKETS and INFORMATION
****************************************************
(Scott Morse)
The TR!CKSTER SYMPOSIA are a series of critically-acclaimed workshop gatherings that focus on process, theory, and technique in storytelling across a variety of media. An engaging story is something that truly draws in an audience, hooking them into relatable aspects of the human condition in a way that they can't deny, whether it be in a book, a film, a poem, or a song. In discussing this age-old process of storytelling, we at TR!CKSTER believe in truly melding the audience with the storytellers in an environment rich in learning and analysis. Everyone is considered a student at TR!CKSTER, from working professional to aspiring artist, and the Symposia have become an ideal exploration of how we as creators can continue to hone our craft. These aim to be much more than a classic speaking panel or signing, seeking to offer a one-of-a-kind experience of learning and collaboration. The Greeks defined a symposium as a "drinking party". Be prepared.
Each 2-hour SYMPOSIA at TR!CKSTER 2013 (TR!CKST3R) will focus on a different aspect of storytelling. Last year, the Symposia included art demonstrations and workshops as well. This year, similar art demos will occur in the afternoons as a series of one-hour drop-in workshops featuring a rotating roster of today's top artists. These will take place at our Gallery location (San Diego Space 4 Art 325 15th Street, San Diego)
Tickets for the SYMPOSIA will be offered in advance on Brown Paper Tickets at a cost of $40 per ticket, with limited seating of 25 per workshop.
TICKETS ON SALE FRIDAY, JUNE 28th,  2013. Act quickly as seating is extremely limited.
PARTICIPANTS are being updated through the days of the events and are subject to change due to schedule conflicts that may arise. Symposia will include luminaries such as ED BRUBAKER (Fatale), PAUL POPE (Battling Boy), Brian Flynn (Hybrid Design, Super7), SARA VARON (Odd Duck),  SCOTT MORSE (Strange Science Fantasy), TED MATHOT (Rose and Isabel), DAVE PRESSLER (Robot and Monster) and other storytellers!
*******************
SYMPOSIUM 1
PERSONAL EXPERIENCE: Putting YOU Into Your Project

Stories come from somewhere. From our hearts; our minds; ourselves. We invest our experiences into our art – sometimes sharing deeply personal aspects of our lives with our audience. How can we, as artists -  as storytellers, remain true to ourselves AND tell compelling stories?
This 2-hour discussion is designed to showcase a diverse background of storytellers and encourage you to use your own experiences in your storytelling with confidence. Your audience can handle it.
Participating storytellers include AMANDA CONNOR (Gatecrasher, The Pro), VERA BROGSOL (Anya's Ghost), FAITH ERIN HICKS (Nothing Can Possibly Go Wrong), CECIL CASTELLUCCI (Odd Duck),  LEA HERNANDEZ (The Garlicks), ALINA CHAU (The Treehouse Heroes) and more to be announced shortly!
Thursday, July 18, 2013
10:00 AM -12:00 PM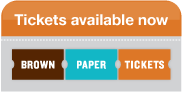 ********************
SYMPOSIUM 2
ART IN THE 3RD DIMENSION: Design,  Manufacture, and Distribution of Creator-Owned Toys.

Maybe you're a toy fanatic wanting to take the next logical step, or maybe you have a comic character that you'd like to share with your fans in a new way. You've heard of plenty of artists who produce their own toys. But you don't have their contacts – where do you begin?
Turning your artwork into a three-dimensional, manufactured figure is a lengthy but rewarding process. Learn from experience how to work with sculptors, designers, and prototype developers to develop a toy of your very own. Through the process, you'll think of your character in completely different ways as you wrestle with the limits of manufacturing technologies, the spectrum of production methods, factory minimums, and your own finances. It's challenging, but it is possible. Meet our panel of toymakers and find out how close you are to… the third dimension!
Join a cadre of today's top storytellers in this unique 2-hour discussion workshop designed to bolster the craft of creating unique characters from the ground up.
Participating storytellers include JEFF PIDGEON (Happy Beaver, TR!CKSTER FOX, Pidgeon Toys), BRIAN FLYNN (Hybrid Design, Super7), DAVE PRESSLER (Robot and Monster), KLIM KOZINEVICH (Bigshot Toyworks), DOV KELEMER (DKE Toys), SCOTT MORSE (Strange Science Fantasy), ADAM SILVERSTEIN (Wednesday's Finest), and more to be announced shortly!
FRIDAY, July 19, 2013
10:00 AM -12:00 PM
JUST ADDED! Deluxe ticket price includes one (1) Limited Edition Arctic Fox Toy with your admission!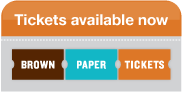 ********************
SYMPOSIUM 3
WORLD BUILDING and the immaculate reality
The worlds through which our stories weave aren't cut from whole cloth: we craft them with careful consideration, always aware of what lies behind the curtain and beyond the horizon, aware that these elements inform the focused view of our central story. If we do our jobs right, a simple glance will convince our audiences that the worlds we create seem fully realized and rich with culture and ideas unique to the intentions of our tales. Religion, politics, social structure, science, and history all play into the coloring of the worlds we create; entering into a storytelling relationship with our audience requires a crafted experience that's considered from all sides, at all times.
Join today's leading storytellers as we discuss, in this 2-hour workshop environment, just how worlds are born and are set to collide with confidence.
Participating storytellers include PAUL POPE (Battling Boy),  SCOTT MORSE (Strange Science Fantasy), TED MATHOT (Cora, Rose and Isabel), JIMMY PALMIOTTI (Weapon of God, Creator-Owned Heroes), JIM ZUB (Skull Kickers), STEVE PURCELL (Sam & Max) and more to be announced shortly
Saturday, July 20, 2013
10:00 AM -12:00 PM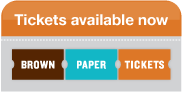 *********************
SYMPOSIUM 4
CREATIVE ENDURANCE: Staying the Course to Project Completion.
Ideas are born in a burst of inspiration. Your internal systems flood with joy. The energy builds and builds until you must begin your project. YOU MUST. But…over time…your energy level fades, your inspiration has abandoned you. A shiny new idea is peeking over the horizon. How easy it is to abandon the "old" for the rush of the "new".
Can you rejoice in the roadblocks to completion? The dedication it takes to finish a project is, in itself, rewarding.  A good story takes time. A great story can take a lifetime. How can you maintain the excitement and energy to complete your story?
Join other storytellers on this panel who have struggled and/or are struggling to get to the finish line.
Storytellers on this panel include TED MATHOT (Cora, Rose and Isabel), DAVE McKEAN (Cages, Squink, Postcards from Paris), SCOTT MORSE (Strange Science Fantasy), TONY CLIFF (Delilah Dirk) and more to come!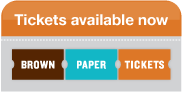 ***************************************
THE ARTISTS' WORKSHOPS
Afternoons at TR!CKSTER will feature THE ARTISTS' WORKSHOPS, a series of informal demonstrations by a gathering of today's top visual storytellers. Designed to allow for up-close-and-personal demonstrations of technique and method, these workshops will feature artists creating original works on-site and in the moment, from watercolor and acrylic to pencil and ink. Work might include actual comics pages being produced, thumbnails, or original paintings that might be used for production. Some work will be available for sale as its produced, some just for demonstration, but these workshops have been hailed as some of the more memorable experiences at TR!CKSTER. Make sure to include this experience in your schedule this year!
ARTISTS: TBA
THURSDAY, FRIDAY, and SATURDAY
2:00PM-4:00PM at the temporary TR!CKST3R Gallery (San Diego Space 4 Art, 325 15th Street, San Diego)
ARTIST WORKSHOP : Thursday, July 18th 2pm-3pm "Artistic Story-telling With Michael Golden" at the Tavern Bowl (930 Market Street).
(Photograph courtesy of Nolan T. Jones)
(Photograph courtesy of Nolan T. Jones)